Responsible for acting as a liaison between our customer and the respective client. Provides assistance to the customers with their questions, issues, new orders, service delivery requirements, billing, and any other query.
Location: Karachi, Lahore & Islamabad
Salary: Up to PKR 58,000
Working Hours: 9
Job Shift: Rotational
Key Responsibilities:
Interact with customers to provide and process information in response to inquiries, concerns and requests about products and/or services.
Collaborate and build relationships with customers to strengthen service competitiveness
Communicate timely back to customers, track and resolve any issues regarding the service
Contribute to customer development role
Ensure a positive Customer Experience ultimately leading to a good Quality Assurance (QA) Score
Job Specification:
O Levels/Matric or above
Age limit: 18-45
Excellent command over English, with good American or Neutral accent
Excellent communication (Listening, Speaking & Writing)
Proficiency with MS Office particularly MS Excel
Flexibility & Adaptability
Customer-centric attitude
Emotional Intelligence and Critical Thinking
Self-motivated, assertive and responsive
Perks & Benefits:
Medical Insurance
Permanent Employment Status
Provident Fund
Internal Job Opportunities
Annual Leaves
Leaves Encashment
Referral Bonus
Company Pick & Drop
Send us your CV at careers.pk@ibex.co
Email Subject: Customer Support Specialist – International
Link: https://bit.ly/3ba2aa8
More Information
Salary Offer

25000-58000

$

25000-58000

Month

Address

ibex Tower, Plot # 5, Block B SMCHS, Adjacent FTC Building, Shahra-e-Faisal, Karachi 75500, Pakistan

Salary Offer

$20.000 ~ $50.000

Experience Level

Junior

Total Years Experience

0-5

Radio field

Option 1

Multiple Select field

Option 1

Checkbox field

Option 1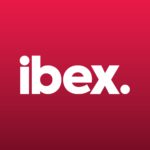 Company Information
Total Jobs

28 Jobs

Category Back-end Developer, Customer Service, Designer, Developer, Energy, Engineering, Finance, Graphic Designer, Health Care, HR, Human Resource, Infrastructure, IT, Marketing, Operations management, Sales, Telecommunications
Slogan

ibex.

Location Pakistan
Full Address

ibex Tower, Plot # 5, Block B SMCHS, Adjacent FTC Building, Shahra-e-Faisal, Karachi 75500, Pakistan
New Job Alert
Never miss a chance!
Let us know your job expectations, so we can find you jobs better!