Job title: Senior Customer Support Coordinator
Overview
Senior Customer Support Coordinator within the Operations department will assist our U.S. based client's customers with their queries/concerns and provide an accurate resolution to customers as per the defined processes via call. We are looking for people who have experience in dealing with international customers but above that we care more about personality, passion, and work ethic. A sense of humor helps a lot too.
Responsibilities
Deliver a class apart customer experience as measured by performance objectives and in accordance of the core values of our client
Assist customers with their items purchased through ecommerce website
Convey interest in each customer through their words with courtesy, attention, a friendly and caring image
Providing alternatives to products/items, which are not available on the ecommerce website
Follow standard processes and procedures when it comes to providing the resolution
Staying up to date with latest updates on system information, process changes and future updates
Must be able to overcome objections and handle customer push backs
Why should you join us?
You want to work in a place where you can give your best effort and improve on your skills. You have empathy and can place yourself into the shoes of the people you interact with. You have a sense of humor, and know when it's appropriate to use it!
You have superb English communication skills with a U.S or UK accent. You are able to take your thoughts and put them together in an easy to understand language. You're able to convey your messages in a friendly, accurate, and jargon-free way. Other competencies we are looking for:
Critical Thinking
Time Management
Specialist Focus
Organizing
Priority Setting
Problem Solving
Professional Composure
Benefits
We want people doing their best to work with us. Here are some things we do a little differently to enable people to do their best work and live a happy life:
Medical Insurance & OPD
Provident Fund
Leave Encashment
Annual leaves
On job trainings
Two days off in a week
Ergonomic furniture and infrastructure.
Referral Rewards
Annual Increment
Conveyance facility
Loan facility
The salary for this position will be upto Rs. 70,000/ month. It's worth noting, we pay very well for this role, and in general. We hire great people that do great work, and are deserving of appreciation and rewards.  But, this has nothing to do with your past experience and credentials. The only thing that matters to us is the work you'll do with us, and the value you'll add to our team.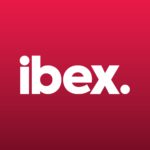 Company Information
Total Jobs

28 Jobs

Category Back-end Developer, Customer Service, Designer, Developer, Energy, Engineering, Finance, Graphic Designer, Health Care, HR, Human Resource, Infrastructure, IT, Marketing, Operations management, Sales, Telecommunications
Slogan

ibex.

Location Pakistan
Full Address

ibex Tower, Plot # 5, Block B SMCHS, Adjacent FTC Building, Shahra-e-Faisal, Karachi 75500, Pakistan
New Job Alert
Never miss a chance!
Let us know your job expectations, so we can find you jobs better!